Art Courses Bundle – Save 25% off
Start a soothing, self-care, healing art practice, full of freedom, presence, non-judgement and flow

Includes playful, easeful techniques, full materials list and sound bath meditations
This course bundle gives you access to:

In this course bundle, you'll:
Learn how to approach artmaking as a self-care, healing practice, even if you've never painted before.


Let go of perfection, inner judgments and blocks, and build a soulful relationship with your own creativity


Learn sustainable techniques to gather inspiration and make space for playful art


Learn how to make the most of your inner creative cycles, and work with the energy of nature as teacher


Befriend your fears, and know what they're really here for in the creative process. Release self-judgements, while pursuing growth and refinement


Increase your body's capacity for ease, experimentation, joy and soul-aligned expression

I'm Meghan and I'm an intuitive artist, creative guide and holistic facilitator working with energy, sound and somatics.
I'm looking forward to helping you come home to your Self and Creativity.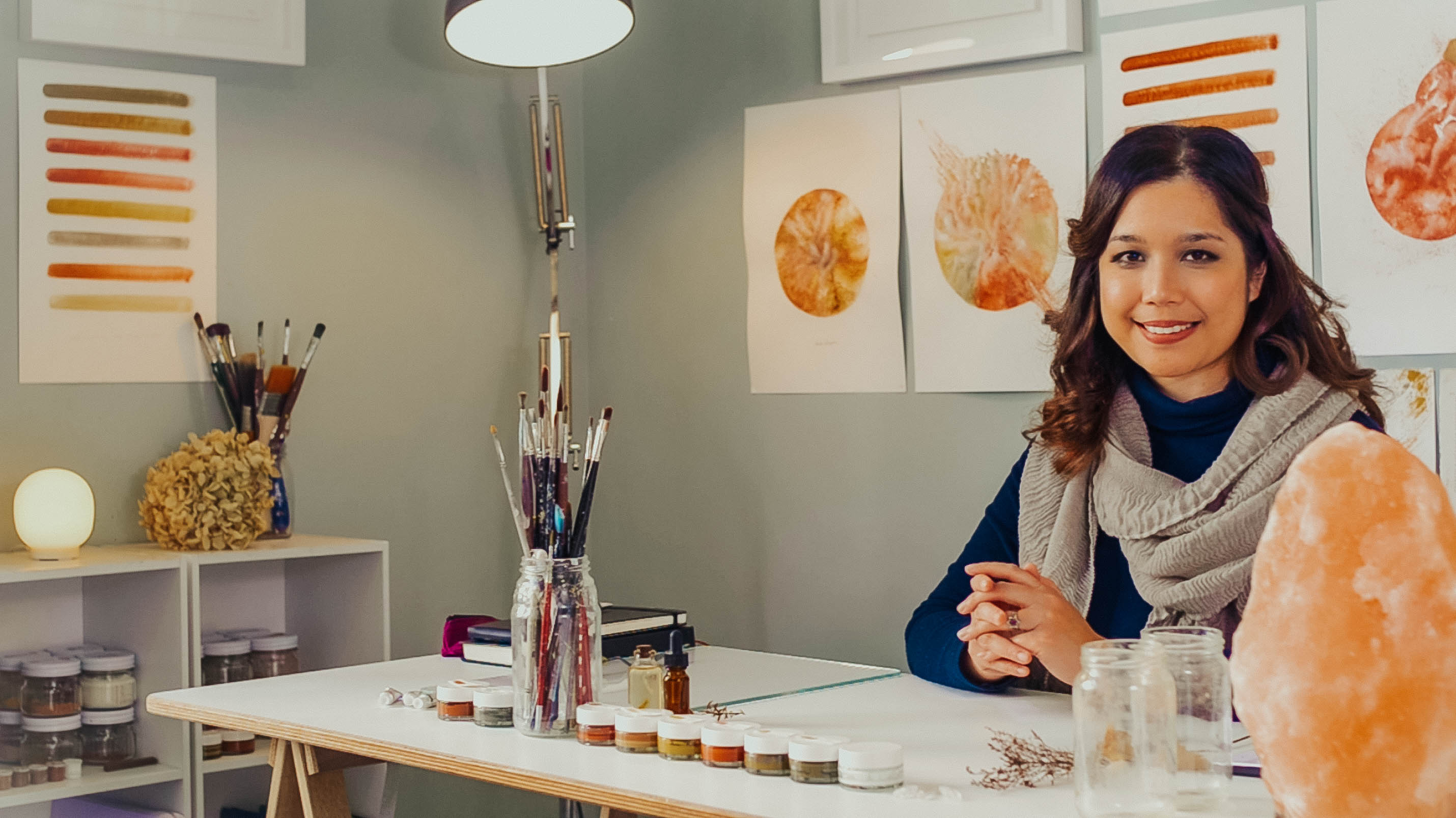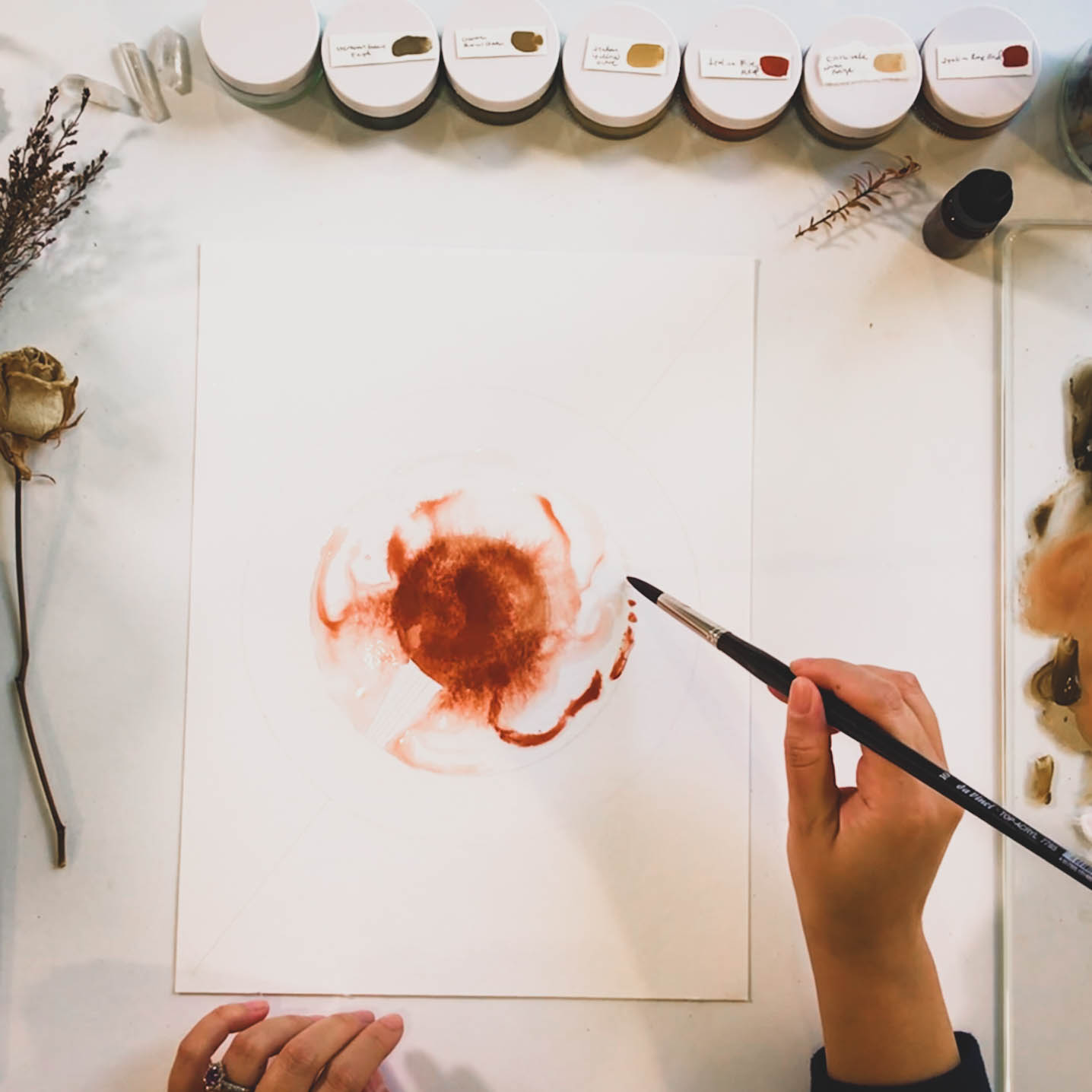 "The course is AMAZING! It's all so inspiring."

I feel taken by the hand and gently geared towards my creative self, what a pleasant feeling! It's so professional. It's so gorgeous and the sound is really good. All the imagery, the background everything is so harmonious, I feel so good just looking at it. You're so calm and collected and explain things very nicely, very understandable. The aesthetics of this course are so beautiful. I really love it.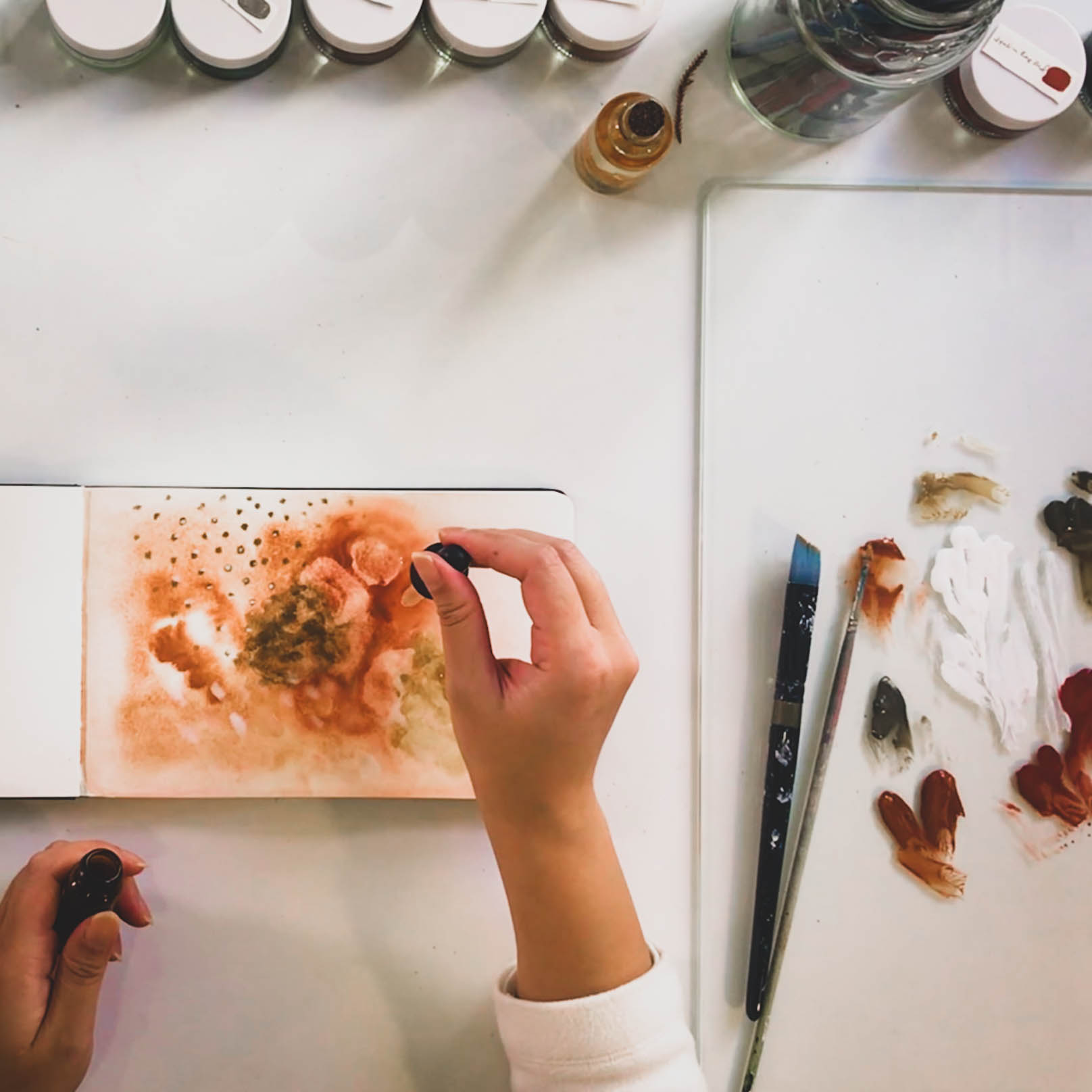 "Now part of my healing, creative time."

I loved the format and how you really encouraged that the teacher is within. Such a beautiful process, thank you - I definitely got a lot out of it and I will implement my learnings into my creative practice. I can't wait to set up my creative space. It couldn't have come at a better time…I've been making things again slowly...your course is just perfect timing!
— Lauren Orlina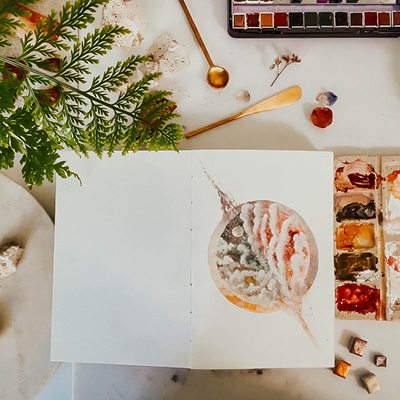 "Watercolour joys, thanks so much Meghan."

Thanks so much Meghan. Was very experimental and loved the techniques and style you introduced. I'm drying/flattening flowers to put the finishing touches on this one. <3
Frequently Asked Questions
When do the courses start and finish?
The courses are instant access courses. When you sign up, you'll have access to all content immediately. You can work through it at your own pace.


How long do I have access to these courses?
The courses come with lifetime access.


What level is the course suitable for?
These courses are great for complete beginners & experienced artists. It's for you who want to approach art making as a self-soothing, self-care practice, to come home to your inner self.


How long will it take me to do the courses?
Each lesson is separated into short, easily-digestible 10 - 15 min chunks. The painting exercises can be done entirely at your own pace. Or do each lesson one at a time and paint alongside me. With practice and integration, it'll be about 10-20hrs total time commitment, depending on the pace that feels right for you. However, your time here is meant to be easeful and relaxing, so you can study this as part of your self-care practice to come home to you.


What is the refund policy?
Once you're enrolled in the course I'm unable to offer a refund. I encourage you to contact me if you have any questions about the course before signing up.


Is there a community aspect to the courses?
Ask me questions or share your work in the comments in our private classroom. You can also share your work on Instagram using the tags @dreamsofsource, #creationcirclecourse and #soothingcosmoscourse.